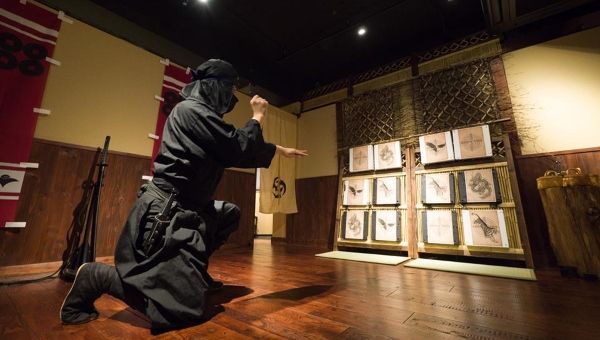 Ninjas, one of history's most fascinating class of warriors, has long captured the attention of historians and popular culture alike.

You can find ninjas as heroes or villains throughout a wide variety of anime, television shows, books, comics, and movies.

If that is not quite enough to satisfy your fascination with ninjas then there are locations in Japan that you can go to to observe authentic Ninja items, culture, and more.
Togakushi Ninpo Karakuri Yashiki (Ninja Trick House)
This location, known as the ninja trick house, is renowned for offering a tour through a unique ninja-inspired maze.

The ninja trick house location is also very close to the Togakushi shrine. In times past, ninjas traveled to the shrine to pray each day.

Attached to this location is a museum focused on the Togakure-ryu (School of the hidden door). Here you can learn much about the daily life of ninjas during that era in Japanese history. They have many exhibits and hundreds of tools on display that were once utilized by ninjas.

Koka Ninja Village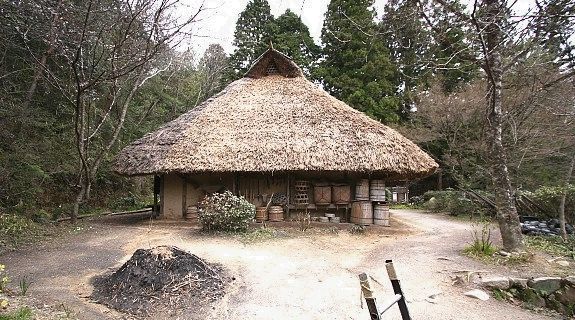 This family-friendly location offers an educational peek into the lives of ninjas in the past while also offering a fun experience everyone in the family can enjoy.

Here you can enjoy an obstacle course, a museum with plenty of ninja exhibits and artifacts, and a pool of water where visitors may attempt the alleged ninja skill of running on water.

This location also boasts a ninja trick house that will keep you on your toes.
Odawara Castle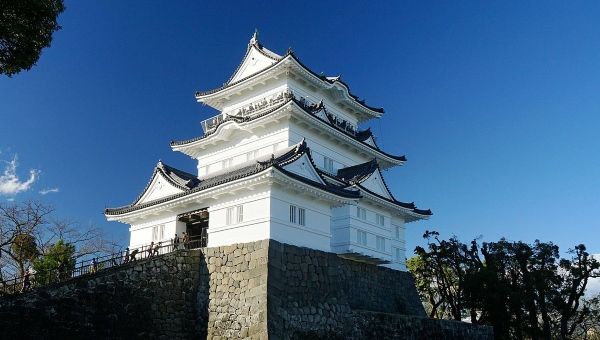 Odawara Castle is rich in history beyond that of just ninjas.

The Fuma ninja Clan were a clan of ninjas that served the warlords of Odawara Castle faithfully for many years.

Each year, during the last weekend of August, one might enjoy the Odawara Fuma Ninja Festival. Festival events consists of blow darts, bow and arrow games, throwing knives, and plenty of people dressing up as ninjas.
Ninja Akasaka
This ninja themed restaurant in Tokyo has gathered much attention and positive reviews due to the unique ninja experience it offers.

The exterior of this renowned ninja restaurant looks like the humble home of a Shinobi on the outside. Once you enter, however, you will be led through serpentine staircases, winding hallways that are all very dark, and you will then be greeted by a mysterious, shadowy figure who will review the menu options for you.

All of the staff employed at this ninja themed restaurant strive to make the atmosphere feel as secretive and stealthy as the past Shinobi were.
http://www.ninjaakasaka.com/

If you are planning a trip to Japan and feel the urge to further explore ninja culture you now have a few places to begin your journey.

Travel safe and keep your eyes open for any ninjas you might come across!