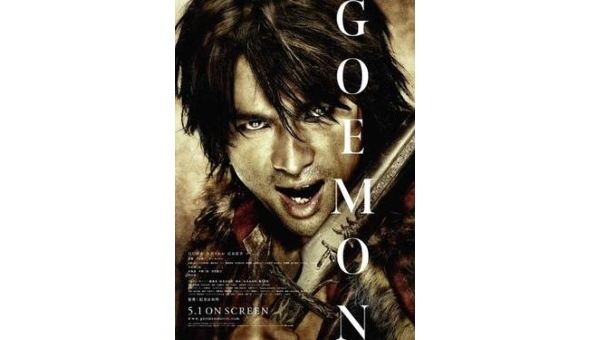 Ninjas have been the focus of countless movies over the years and we need to point out some of the best of the best here.

The unique combat tactics, the stealthy maneuvers, and the clever weaponry that ninjas utilized all make for fantastic movie content.

Here is a list of some of the best ninja movies to ever grace the big screen:
Goemon
Released in 2009
Ishikawa Goemon was considered to be something of a ninja Robin Hood.

While this movie is not 100% factually accurate, it covers many of the unique aspects of ninja history in broad strokes.

In this film, Goemon began to learn the art of ninjutsu from the legendary Hattori Hanzo.

After having to leave Hattori Hanzo and his ninja training, goemon went on to become a master Thief that robbed the local feudal lords and share the spoils with local villagers.
American Ninja
Released in 1985
American Ninja tells the story of Joe Armstrong. After engaging in some legal trouble Joe is forced to enlist or endure prison time.

Further struggle ensues as Joe's Platoon is wiped out by a gang of rogues looking to steal the weapons that Joe and his platoon were tasked with protecting.

Being disavowed by his own government, Joe must take on an army of Ninjas himself by relying on his own martial arts training and his level of determination.

This movie is often seen as a true classic of ninja cinema.
Ninja
Released 2009
Now here's another great addition to movies that focus on ninjas, those incredibly elusive warriors.

The story of this ninja movie focuses on a tradition to protect a chest that contains sacred ninja artifacts.

A ninja Sensei request his Western student, Casey, to return to assist in guarding these important ninja artifacts from those that would take them for themselves.

This movie stands out with its high-octane action sequences and the choreographed fight scenes. This ninja movie also does a fantastic job of bridging the modern world while also representing the classic aesthetic and training methods of the ninjas in the Sengoku period.

Which movie will you binge-watch first?

If you have any suggestions for top-tier ninja movies that did not make this list then please share with us in the comments below.